As COVID Omicron BA.5 continues to spread in the United States, some may wonder if the variant might cause distinct symptoms that set it apart from other Omicron variants.
BA.5 is a subtype of the Omicron variant of COVID that has been spreading across the country for months. Since beginning to appear in significant numbers in May, BA.5 has become by far the dominant variant of COVID in the country and accounted for approximately 77.9% of sampled cases in the week ending May 16. July, according to projections from the Centers for US Centers for Disease Control and Prevention (CDC).
The number of COVID cases in the country has also increased in recent days. Two weeks ago, on July 7, the seven-day rolling average of new cases was just over 107,000, according to CDC data. As of July 19, it was 126,000.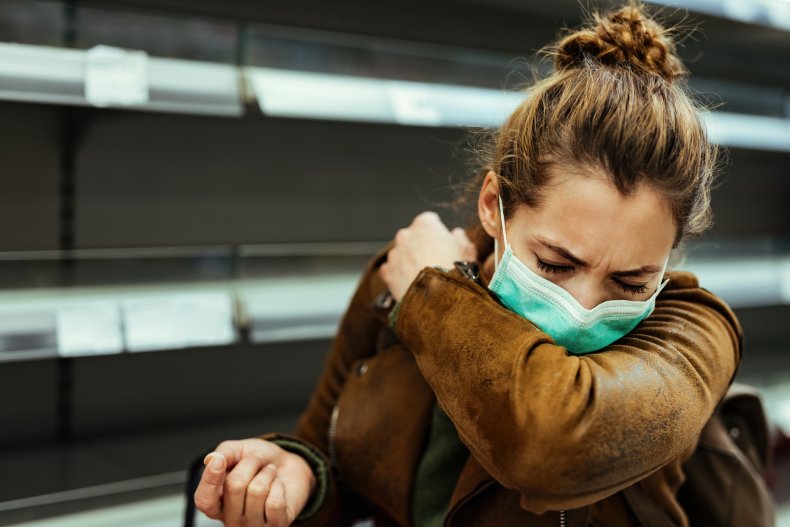 Scientists believe that BA.5 is even more transmissible than the already highly infectious earlier forms of the Omicron variant. However, there are still many unknowns, such as whether or not it causes more serious disease.
It has been reported that BA.5 may cause slightly different symptoms than earlier Omicron types.
Professor Luke O'Neill of Trinity College Dublin recently told an Irish radio station that "an additional symptom of BA.5 that I saw this morning is night sweats", according to the British newspaper. The Independent.
Additionally, Dr. Julianne Burns, a pediatric infectious disease specialist at Stanford Children's Health in California, told Business Insider that "gastrointestinal symptoms may be more common in children."
Other sources indicate that the symptoms of BA.5 are similar to those of previous Omicron subvariants. UC Davis Health said they all cause symptoms such as runny nose, cough, sore throat, fever, headache, muscle aches and fatigue.
Also, it can be particularly difficult to tell whether a variant causes particular symptoms in an area where multiple variants are circulating.
Alicia Matheson, spokesperson for the ZOE COVID study in the UK which tracks COVID symptoms over time, said Newsweek: "As the three variants BA.2, BA.4 and BA.5 coexist at the moment, we cannot currently provide information on a specific variant and its symptoms until a variant becomes dominant."
She shared data tables showing the top 20 symptoms reported by several thousand study contributors who tested positive from July 14 to July 21. They showed that the top five symptoms were sore throat (58.51%); headache (48.7%); cough without phlegm (42.19%); stuffy nose (41.62%); and runny nose (40.97%).
The top five symptoms for the previous week were nearly identical: sore throat (57.74%); headaches (49.46%); stuffy nose (40.37%); cough without phlegm (40.03%); and runny nose (39.6%).
However, we know that the main symptoms of COVID seem to change over time. For example, reports from South Africa at the start of Omicron in late 2021 indicated that patients there still suffered from severe fatigue but no loss of taste and smell according to Yale Medicine – one of the telltale signs of COVID in the early days of the pandemic.
Indeed, "loss of sense of smell" was reported by just 11.55% of people in the ZOE dataset from July 14-21.
Meanwhile, a crucial feature of BA.5 that scientists are studying is its ability to dodge vaccines. It's still being studied, but CDC Director Rochelle Walensky said at a July 12 press briefing that "we know the vaccine's effectiveness against severe illness and death remains high for other Omicron sublines and probably also for BA.4 and 5".